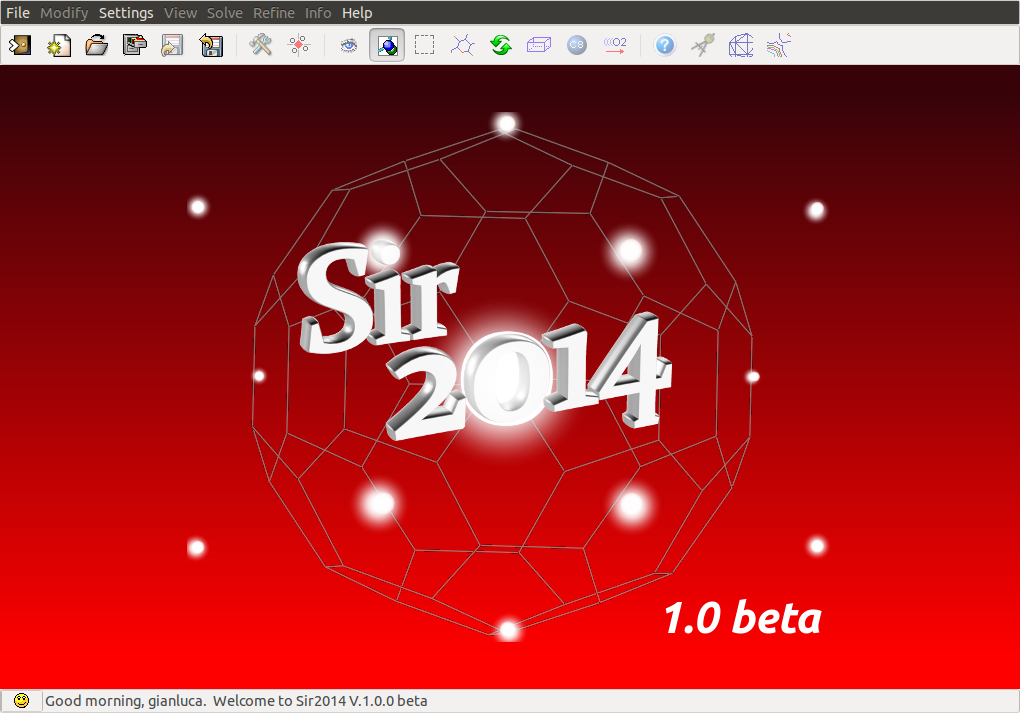 Sir2014 is the latest product of the Sir family, widely used for the crystal structure solution of small/medium size and proteins single-crystal structures using either X-ray or electron diffraction data.
It includes many new features that are described in the program help. Among them:
MDM procedure
VLD procedure;
Simulated Annealing;
Molecular Replacement;
improved integration with Jav, the new visualizer in 3D;
possibilty to start the program using a shelx file (.ins) as input.
The current version is a standalone package, and can be downloaded separately from the full structure solution suite IL MILIONE. Sir2014 supports the main current operating systems.
Windows: Sir2014 runs on Windows XP/7/8; setup packages are provided for these versions of Windows.
Linux: these packages run on the 32 or 64 bit versions of the main current distributions.
Mac OS X: Sir2014 is provided for runs on Mac (Lion and Mountain Lion).
Source code is provided in tar.gz and bz2 format.
Reference:
M.C. Burla, R. Caliandro, B. Carrozzini, G. L. Cascarano, C. Cuocci, C. Giacovazzo, M. Mallamo, A. Mazzone  and G. Polidori, "Crystal structure determination and refinement via SIR2014", J. Appl. Cryst. (2015). 48, 306–309