QUALX2.0, the updated version of QUALX, is  a computer program able to  identify crystal  phase(s) by powder diffraction data (i.e., qualitative analysis).
References:
Altomare, A.; Cuocci, C.; Giacovazzo, C.; Moliterni, A. & Rizzi, R. , 'QUALX : A computer program for qualitative analysis using powder diffraction data' (2008), J. Appl. Cryst., 41(4), 815-817.
Altomare, A., Corriero, N., Cuocci, C. , Falcicchio, A. , Moliterni, A. and Rizzi, R.: 'QUALX2.0: a qualitative phase analysis software using the freely available database POW_COD' (2015). J. Appl. Cryst. 48, 598-603.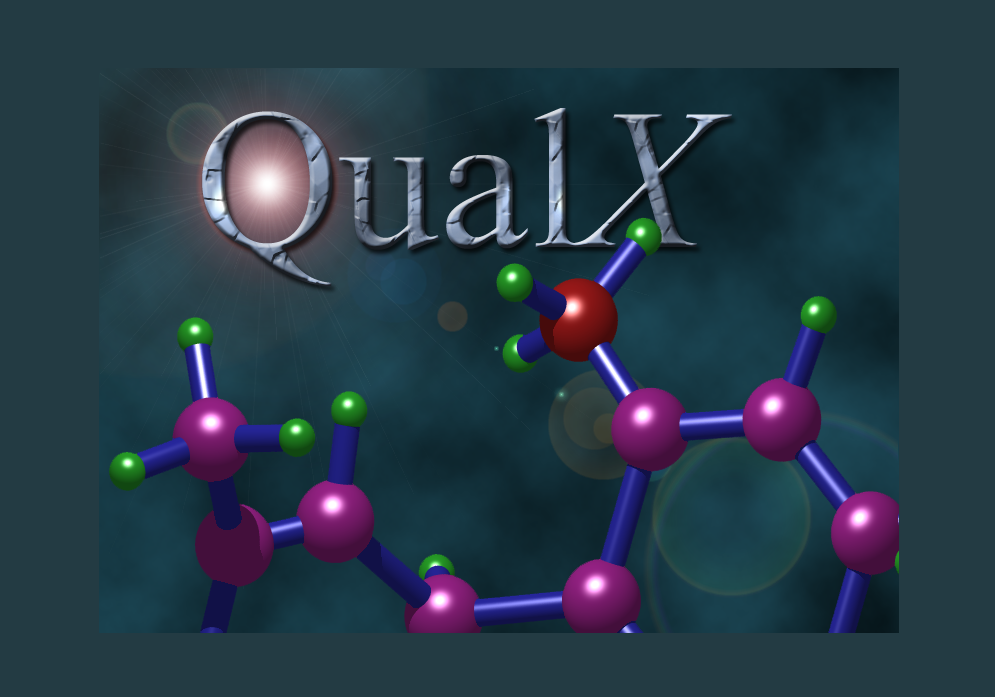 QUALX2.0 is based on the traditional  search–match approach and is  characterized by a high level of automatism and a user-friendly graphic interface. It can: (a) perform  the Kα2 stripping; (b) smooth the experimental pattern; (c) carry out the  2θ0 shift correction; (d)  estimate and subtract the background; (e) locate the experimental diffraction peaks; (f) search  for the database single-phase pattern(s) best matching  the experimental powder diffraction data;  (g) apply suitable restraints (e.g., on chemical composition and/or symmetry and/or cell parameters, ….) in the search; (h) sort the list of candidate phases according to a suitable figure of merit (FoM); (i) perform a semi-quantitative analysis; (j) easily change the default choices and strategies by the graphic interface.
QUALX2.0 can inquiry two alternative databases: 1) PDF-2 [ICDD (2003). The Powder Diffraction File. International Center for Diffraction Data, Newton Square, Pennsylvania, USA];  2) POW_COD, a freely available SQLITE database consisting of entries whose main crystallographic information is generated from the COD database [S. Grazulis et al. (2012). Nucleic Acids Res.  40 (Database Issue), D420–D427], a collection of crystal structures of organic, inorganic, metal-organic compounds and minerals, excluding biopolymers. A subset of POW_COD database, containing only inorganic compounds, is also available (POW_COD_INO database).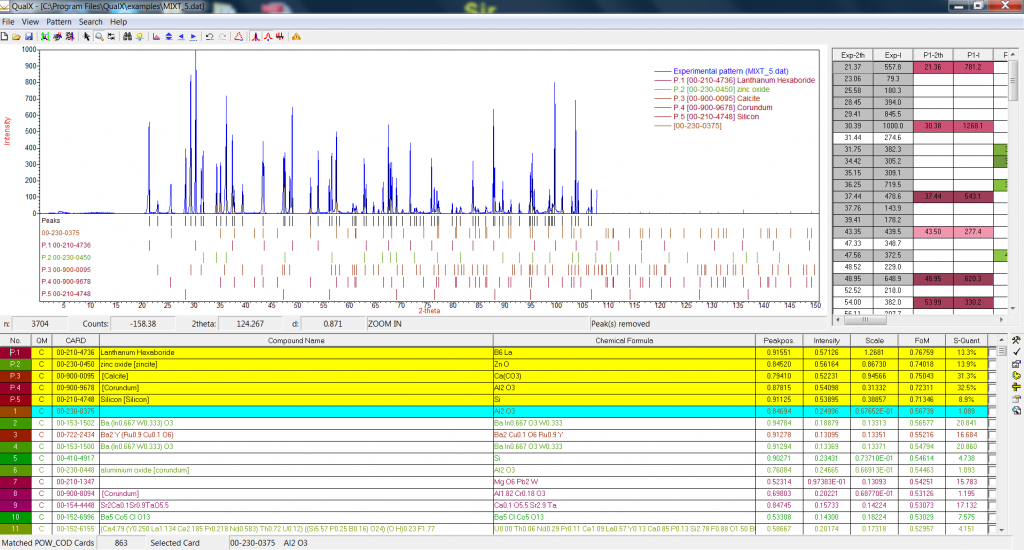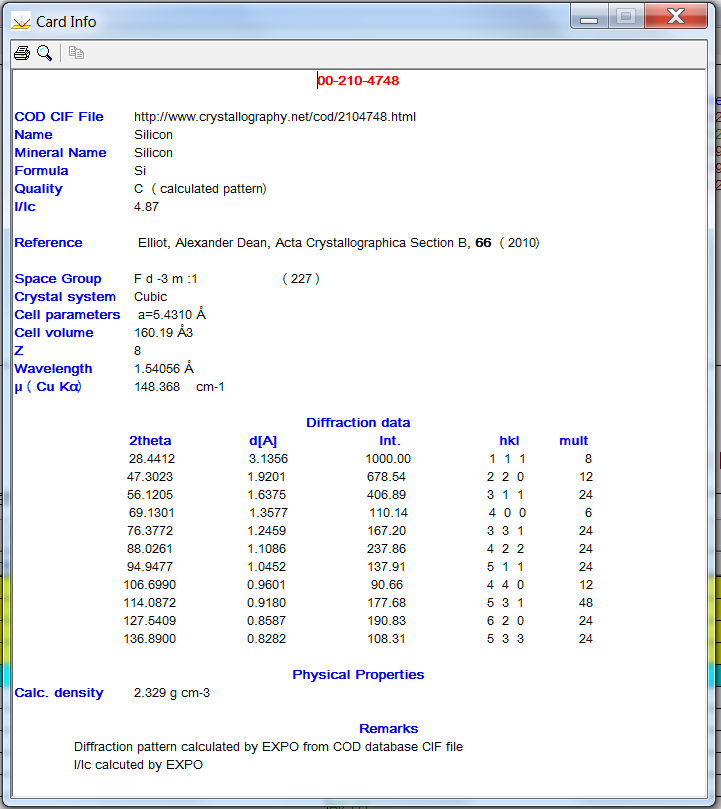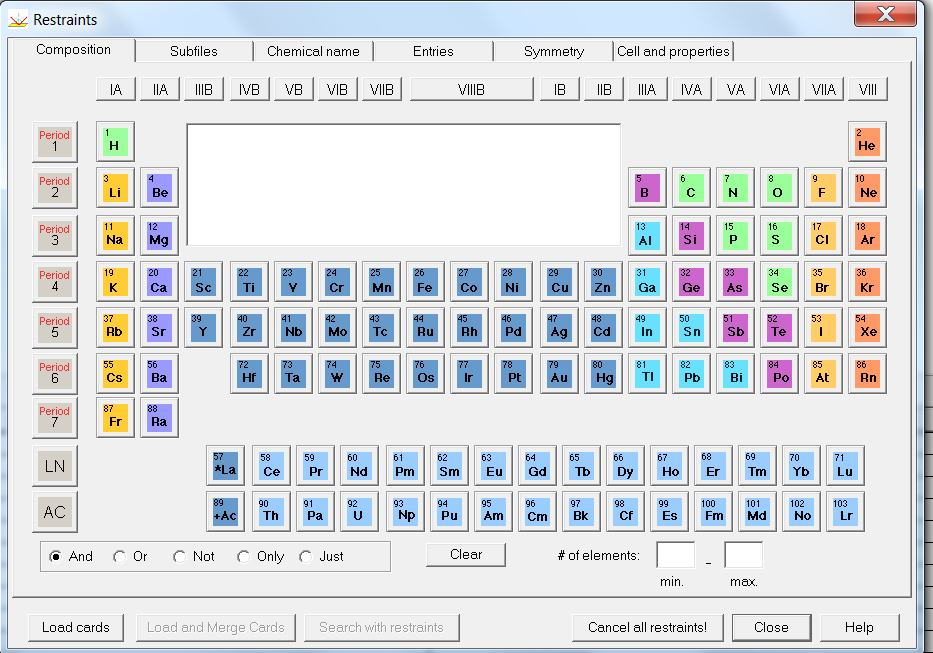 Registered users can freely download here the latest version of QUALX2.0 for Windows and/or the POW_COD database.