Sub-menu Solve:


It allows:
   Select among the best R% trials

   Re-compute trial

   Develop new trials

   Simulated Annealing
Select among the best R% trials

The best n trials (i.e. the trials with the lowest values of the crystallographic residual) have been stored in the project file. In default n is equal to 5 for electron diffraction data, equal to 1 otherwise.
By means of this menu item the user can view and restore the model corresponding to the selected trial.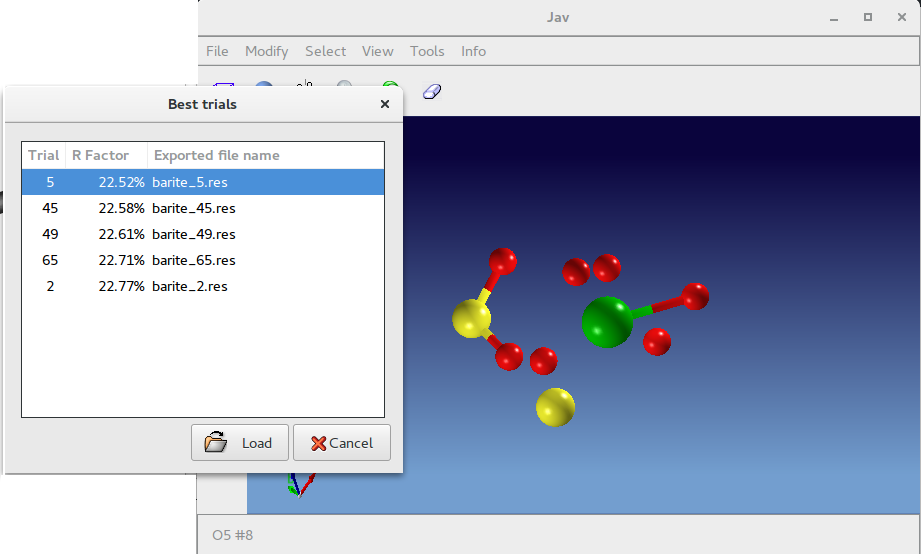 The following window allows to re-compute phases for a (previously explored) trial. It is possible to select the starting phases procedure (MDM Patterson or VLD) and to define the final steps of Direct Space Refinement (see Description of Sir2019, Phase Module).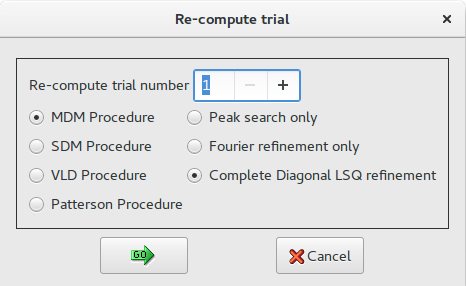 When the solution is not satisfactory, the user can explore new trials defining the Solving Strategy, threshold on R% and number of trials to explore.

The dialog of Simulated Anneling in Sir2019 is described here.